//php print $user_picture; ?>

By Administration

Tuesday, Feb 10th, 2015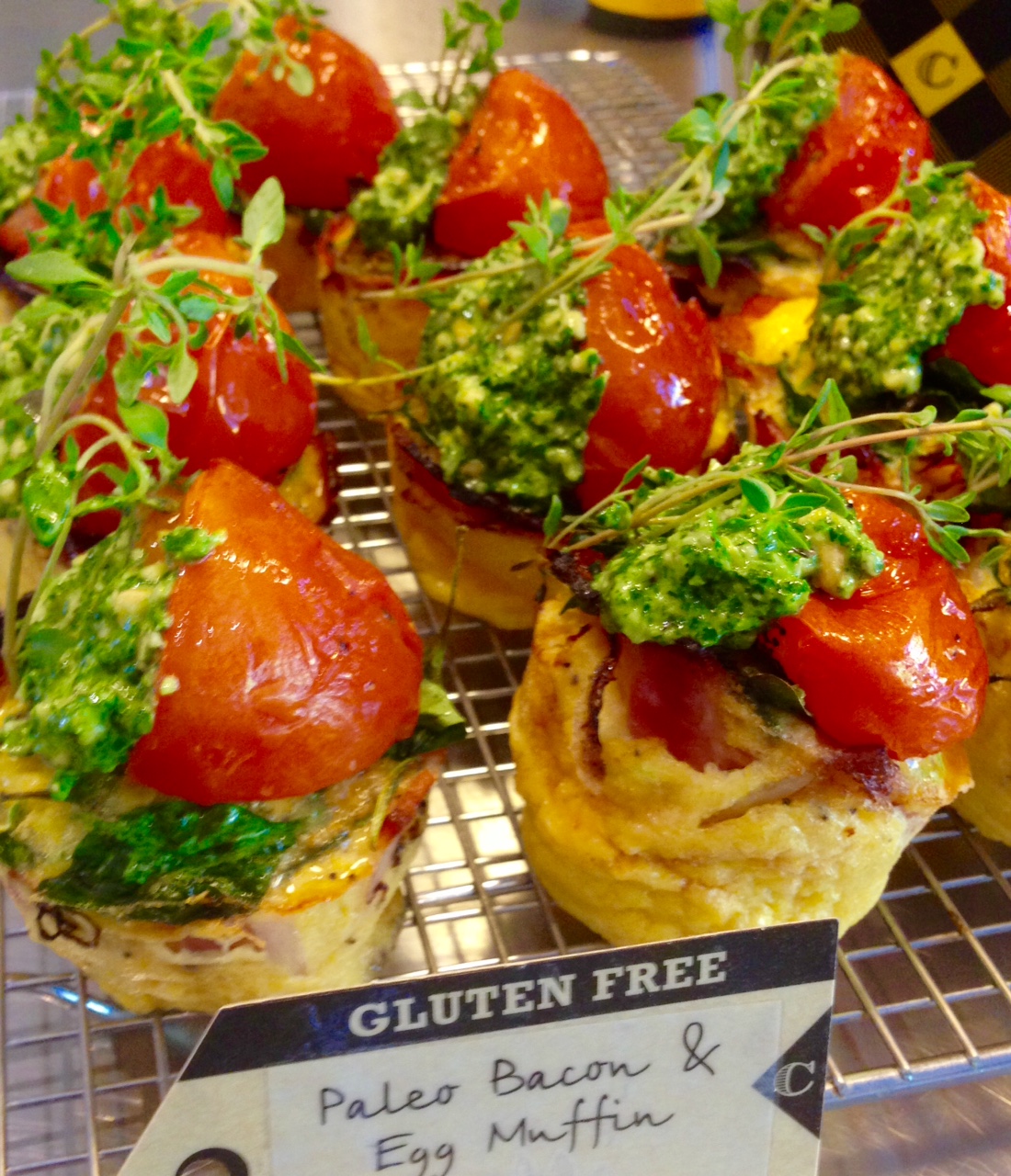 0 comments
In case you slept through 2014, the Paleo Diet is one of the latest dietary practices towards clean eating. We talked with our very own Menu Development Manager, Sarah Primrose, about her experience and knowledge of the 'hunter-gatherer diet' below.
"Late last year I started the Paleo Diet. I believe that Paleo is the most natural dietary approach on earth and the one most likely to support physical and emotional health. It's all about balance – lean proteins, fruits and veggies and healthy fats. Looking at what our ancestors ate and mixing it with the 21st Century.
"Normalizing" your system is the true strength of the caveman diet. Research indicates it's our modern diets, full of refined foods that are the cause of degenerative diseases. By eating foods that are not only nutritional, full of antioxidants, vitamins and minerals but also work with your genetics and adapting a positive approach to achieving a healthier and happier life, and becoming the best version of yourself. Why wouldn't you want to be lean, strong & be more energetic?
So why eat Paleo? Because we evolved eating this way over millions of years. Grains, refined sugars and other 'processed foods' require a different digestive processes which our bodies simply haven't adjusted to. (Evolution is a slow process) that's why we struggle with the modern diets.
Our genes are 95 per cent the same as they were 10,000 years ago. We haven't changed genetically in this time, but our diets have. It's a bit of a misconception that Paleo is meat-based. You actually eat more vegetables than the average vegetarian.
So my Paleo experience started as a 30 day experiment, just to see what might happen. I had heard a lot of positive (and also negative) comments about the Paleo lifestyle which made me want to try it for myself. Also being a chef, I wanted to see if it would test my ability in the kitchen.
My energy, skin and wellness changed so dramatically in those 30 days that I have kept it going. In nine weeks I lost 12% body fat by supporting my Paleo lifestyle with regular exercise. I am now in my fourth month and have lost a total of 15% body fat. I'm finding it easier to get up in the mornings, my quality of sleep has improved and my energy levels are consistent throughout the day. But most importantly, I am enjoying my food a lot more and flavours seem a lot 'clearer' to me now."
Sarah Primrose
Columbus Coffee Menu Development Manager
Other Paleo Pro's:
• Paleo isn't about grazing; it's three to four proper meals a day.
• It includes moderate amounts of fruit.
• A big part of the Paleo approach is to sleep as our ancestors did: off to bed early, getting at least 8 to 9 hrs of sleep a night. Smart. Sensible. The science backs it.
• The Paleo approach also has an ethical and environmental focus, mostly.
• Paleo eating, boiled down to basics, simply cuts out processed foods. If you follow the approach you adapt to a cleaner more ethical and environmentally sound diet.
• Anti-inflammatory
Want to try out one of Sarah's delicious Paleo recipe's for yourself? Check out the Paleo Bacon and Egg Muffins recipe below or pop into our Columbus café on Napier Street, Freemans Bay in Auckland to try a range of Paleo savoury treats.

Paleo Bacon & Egg Muffins
12 portions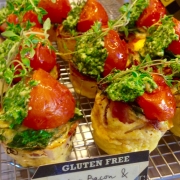 Ingredients:
12 slices of streaky bacon cut into halves
22 eggs
1 cup spinach
1 spring onion, sliced
3 tomatoes cut into ¼'s
Sprigs of thyme
Olive oil
Salt & pepper to taste
Paleo Pesto:
1 cup rocket
1 cup spinach
3 cloves garlic
1 lemon, juice & Zest
¼ cup cashew nuts
Salt & pepper to taste
¼ cup olive oil
Method:
1. To make pesto, blitz all ingredients in a food processor, making sure to only blitz or pulse until chunky. If it's too runny it won't hold on top of the muffins. Season to taste.
2. To make the muffins, grease the silicon muffin moulds and lay 2 half strips of bacon crossed. Whisk the eggs, salt & pepper together, then fill each muffin with spinach and spring onion and fill with egg mix. Bake in oven at 150c for 15-20 minutes.
3. Roast the tomatoes in the oven with salt, pepper, thyme & olive oil until just soft. Let cool.
4. To garnish, top each muffin with a tomato skin side up, add a teaspoon of pesto & a sprig of thyme.
Like? Then by all means share